Gangnam Style version cambodgienne par les enfants de l'ONG Taramana
To view this page in English, click here
Un mot d'ordre à Taramana : faire bouger les lignes en matière de communication.
Il est habituel de voir la plupart des ONG à caractère humanitaire développer leur communication au travers d'histoires et de photos émouvantes mettant en avant des enfants démunis.
Taramana a décidé de s'entourer des talents d'un jeune vidéaste, Jean-Luc Nguyen afin de produire des vidéo-clips livrant une image volontairement décalée vis à vis de ce qu'on est en droit d'attendre en tournant avec des enfants issus des bidonvilles. Pauvres de nature, ils sont pourtant tellement gorgés de talent et d'énergie dès lors qu'on leur offre la possibilité de s'exprimer, qu'il serait dommage de se priver du spectacle d'une telle joie de vivre et de cette merveilleuse leçon qu'ils nous donnent en partageant avec nous cette propension au bonheur.
Nous sommes convaincus que l'action humanitaire doit s'inscrire également dans la transmission de la force et de la confiance que nous devons à ces enfants : ce petit coup de pouce qui va leur permettre de croire en eux, de se projeter dans l'avenir et de garder la tête haute en toutes circonstances.
Vous les avez trouvés fantastiques et géniaux dans le clip? Ils sont avant tout devenus dignes, courageux et ambitieux.
Ne manquez pas de visiter les coulisses du tournage et de partager la réaction des enfants visionnant le clip. De la bonne humeur comme s'il en pleuvait !
Grâce à vous, tous ces enfants auront peut-être la possibilité de bénéficier d'un nouveau Centre plus adapté à leurs besoins (cf plus bas).
Pour mieux apprécier le clip, nous vous conseillons de revoir la vidéo originale avant : Psy – Gangnam Style
Regardez la parodie :
Regardez la réaction des enfants lorsqu'ils se voient dans la parodie :
Regardez les coulisses du tournage :
Pour rester informé de l'évolution du projet, rejoignez la page Facebook Cambodian Kids Are Awesome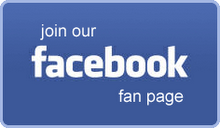 Projet « Futur centre Taramana »
Voici un nouveau projet qui va au-delà de toutes les espérances des enfants du bidonville de Boeng Salang : la construction du Centre Taramana.
En 2012, l'association a acheté un terrain, d'environ 1000 mètres carrés, sur lequel les enfants rêvent d'un nouveau lieu d'accueil où ils pourront être soignés, manger, apprendre et s'amuser dans un espace plus spacieux et plus réconfortant.
Ce projet est aussi ambitieux qu'alléchant : quatre salles de classe, un espace informatique, une biblio-ludothèque, une cantine, une infirmerie, un terrain de sports, une salle de musique et de danse, une salle de spectacle,…dans une construction respectant l'environnement et entourant un jardin tropical.
Le début des travaux est prévu fin 2013 et l'inauguration début 2015.
Chacun est libre d'apporter sa pierre à l'édifice. Les enfants comptent sur vous !
179 580 EUR récoltés (73%) | objectif de 246 000 EUR
Chaque don compte ! Même les plus petits !
| | |
| --- | --- |
| Donner 10 EUR pour le nouveau centre | |
| Donner 20 EUR pour le nouveau centre | |
| Donner 30 EUR pour le nouveau centre | |
| Donner 50 EUR pour le nouveau centre | |
| Donner 100 EUR pour le nouveau centre | |
| Donation libre | |
Si vous êtes Français, sachez que vous pouvez déduire le montant de votre don à hauteur de 66% dans la limite de 20% du montant de votre revenu imposable car Taramana est une association reconnue d'intérêt général. Autrement dit, un don de 23 EUR = 7,82 EUR après déduction fiscale.
Si vous ne pouvez pas faire un don, vous pouvez tout de même nous aider en en parlant autour de vous et en partageant cette page sur vos réseaux sociaux !
Enorme merci à nos 659 gentils donateurs: Olivier Deranlot, Chanvannak Chhim, Madalyn Lao, Sokuntheariddh Keth, Wu I Min, Chhay Heng Ung, Kesa Chhorn, Yvan Lefranc-Morin, Eric Thonan, Mony Oudom, Tonghuor Tak, Camille Secher, Jean-Lou Foulon, Hifa Yorn, Meghan King, Riviere Frederic, Kuchneat Mony, Joshua Furman, Volkan Bozyigit, Gaelle Lacour, Doryan Givel, Budi Waskita, Rhiannon Heggie, Sok Chan, Annieke Van Der Werf, Mila Voldtofte, Chanraskmey Hok, Leonard Graff, Divicheny Nop, Tevy Salay, Alexander Castano, Edith Nyers, Meas Visal, Janet Lee, Bao Loc Tran, Lychean Ngor, Chan Chhara Ly, Jun Hao Wong, Bernard Heitz, Chanthida Meas, Hoveida Saberi, Somvannda Kong, Kangmuy Lim, Brigitte Subervie, Tracy Ross, Corinne Bellillo, Chhay Sophorn, Janine Schmittgen, Cedric Basso, Nicolas Mangassarian, Alexandre Berthaud, Jean-Philippe Delefortrie, Hilal Sezgin, Christophe Borgers, Lynda Tan, Sebastien Alins, Vincent Giffard, Jocelyn Dorde, Jessica Pinart, Matthias Klemm, Giuseppe Guerrera, Daniel Fischer, Jules Bussière, Cédric Hachez, Gabriel Hartung Lovato, Benoit Haccard, Phakkdey Chan, Cortland Neuhoff, Susanne Ruhle, Jim Edwards, Thanny Chhang, Britta Margraf, Seima Morl, Dany Despas, Sigurdur Gudmundsson, Cyril Schwartz, Kathy Klein, Dahlia Foroutan, Roberto Mellano, Christophe Bugnon, Adrian Lan Sun Luk, Samoeun Mann, Louise Beilfuß, Phalsothira Chan, Elizabeth Van Schaack, Rebecca Ott, Tiago Fernandes, Linda Chey, Charlotte Oden, Marek Laure, David Melo, Vechat Muam, Lionel Luchez, Alexandre Dole, Charles Quénéhervé, Laurie Bayet, Adeline Morel, Jerome Champigny, Steven Breton, Luis Miguel Viterbo, Gregory Byers, Ricardo Gilli Bueno, Sidney Roberto, Antoine Fouin, Max Wagner, Matheus Claudino Bica, João Pedro Cruz, Guilherme Bressan, Colin Judge McCormack, Gwendolyn Weiler, Phanna Lim, John P. O'Neill, Sopheak Hean, Engleang Lim, Wim Ter Schueren, Mark Goering, David Suarez Lancheros, Benjamin Tacquet, Marc Pertron, Andreas Felldin, Arnaud Nebel, John Shute, Israel Ben Guilherme Fonseca, Christophe Nguyen, Warren Garber, William Pollet, Leang Kimsung, Johanny Schlosser, Johana Deranlot, Eva Deranlot, Bob Verbruggen, Rotanak Chey, Sarah Deranlot, Richard de Ste Croix, Catherine Torres, José Oliveira Neto, Thann Amormino, Ulrike Kiesling, Jerome Dupont, Ghaghnos, Julien Long, Finn Reddig, Jean-Richard Lai, Sebastien Divoire, Samdy Tous, Carrie Perreault, Aigar Koppel, The Petographer, Chu Lee, Samphoh Mau, Paul Coinaud, Sopheap Cheam, Catherine Bonnissent, Kevin Guidemann, Aniceto Godinho, Olivier Marganne, Alexey Molchanov, Jody Sheu, Victor Barbosa de Oliveira Medeiros, Zhong Su, Serena Millar Khek, Arlette Parquer, Felipe Gordillo Corvalán, Joel Pedro Nascimento Lopes, Julien Zaug, Jonas Thoursie, David Lovell, Stephane Pen, Martouney grgr, Le Reun Gauthier, Roland Kums, Fernando Nascimento, Sonya Duck, KManProducts, Samantha Huynh, Jakub Smutný, Kate Buxey, Shaun Barrows, Mathieu Huneau, Léopold Serdet, Fabien Meunier, Nathan Adelino, Стради Екатерина, chaim schmalberg, France Bolduc, Izabela Salazar, Steve Santore, Thomas Taing, Phuc Nguyen, Mark Reibman, Andreas Vorderhuber, Tim Templeton, Sophea Chhun, Amir Nooral, Seng Long, David Christophe, Sophan Chhim, Carmen Osorio Siles, Mariana Batistello, Sokheang Ung, Nayty Kith, Sopha Chap, Sophie Ladousse, Bunny Yorth, Jos Giroldi, Manela Pich, Miles Seavill, Clement Courtand, Vanessa Wibawa, Jessica de Bloom, Flora Germain, Tobias Ruby, Karen Castellon, Rémis Camus, Douk Socheata, Sophya Hem, So Vanndara, Nicolas Grunberg, Clare Foster, Sokhim Or, Sokbal Hengreasey, Vuthyra Kim, Fabienne Deranlot, Josh Singarayar, Chris Prosek, Dalila Carvalho, Gustavo Henrique, Matthew Freedman, Kwabena Ampofo, Tom Watson, Nadine Recchia, Kajana LAY, Devadasse Savy, Huong Nguyen, Nassim Ghandour, Tom Silvan, Dalyla Nginn, Jared Ning, David Golden, Jessi Justice, Keisuke Mukai, Liudas Survila, Rachel Johnson, Drazen Peric, illnaco, Miss Stohp, Fanno, Angela Deupree, Lisa Hirschmann, Adam Bacchus, Kevin Burke, Sophie Preap, Kyle Ploessl, Kiwisauce, Stanley Lin, Mikael Moen Færøvik, Anna-Maija Hämäläinen, Peggy Fusselman, Shantel Rich, Gregory Senn, Christina Cambie, Michel Lemay, Susan Chy, Nicolas Besnard, Lifeworks, Youngkon Kim, Annabel Duckworth-Smith, Sigurd Kristvik, Markus Rother, Sarah Gerweck, Katharina Tempel, Benjamin Watson, Flavio Pol Gonçalves, Gregoire Durival, Paul Sanderson, Ken Kudo, Philippe Parquer, Sherianna Rouf, Hassenally Ramjan Cajee, Shari Benasaraf, Sereiratha Prak, Maholarik Tan, Lionel Duroyon, Trinh Thach, Chynear Kim, Amelie Marandet, Sondavi Pom, Cornelia van der Walt, Kori Skinner, Caitlin Ramrakha, Maxim Weithers, Quentin Rolland, Sandra Bearden, Jason Withers, Elena Jung, Pascual Justine, Cyril Gautier, Philippe Laxton, Jean-Pierre Corcket, Louis de Genouillac, Evelyne Piquepaille, Eric Brunot, Thomas Jahn, Suzanne McDonald, Oliver Sporrer, Amy McQuillan, Joe Rios, Connell O'Donovan, Luna's Gathering, Martynov Evgeny, Maïté Votocek, Gregory Tulonen, Randi Pewzner, Darren Mauro, Karen Forchione, Alex Chapman, Matthew Kim, Nina Nguyen, André Matheus, Serah Uddaraju, Fazio Media/DcPodiums, Rachel Covington, Ethan Straffin, Paul Williams, Susan Sanford, Dhivya Kanagasingam, Yiu Sophie, Danie m Hulett, Shaun Ivory, Francesca Canu, Maria Farrow, Neil Lim, Sullivan Jane, Amy Sinclair, Rosalyn Newis, Dennis Stork, Cathrine Westerby, Kim Hall, Lauren Corelli, Jessica Dungan, Zeyu Zhu, Glen Roger, Goddess Tea House, Delyte d Frost, Markus Frommhold, Charles Gouldsbrough, Peter Thach, Justine Adkins, Gemma Urch, Bernice Voon, Dori Bailey, Contec Eletrônica, Pascoal Silva, Mary Donna Apuya, Alex Blackwelder, Julia Woodside, Adrien de Sade, Keith Boisvert, Deborah Masterson, Shakefist Magazine, Buttra Sann, Michael Merfeld, Chantal Sejourne, Phillip Learned, Claire Kennedy, Stephane Roumegous, Laura Loritz, Gabrielle Islwyn, William Heim, Robert von Burg, Gregory Tulonen, Samantha Boyette, Sandy Carr, Edmund Murray, Anita Robertson, Cannan R Yim, Bruce McDermott, Genovefa Pinnick, Yancey Thompson, jennie haste, Dru Hites, Mayra Araújo Gomes de Melo, Iris Chamberlain, mckeesexton, kenneth Lightfoot, Pyramid Books and Media, FREDERIQUE PERROIS, Jonathan Zuk, Grant Nelson, Jennifer Cowden, Cheryl Flinn, Deborah Simon, Mark Johnson, Byron Carr, Carol Kasza, Rithana Son, Julie Fischer, Amanda Bailey, Susan Sweeney Smith, Donna Carter, Kathryn Wells, Tiffany Brewster, Yu Chen Chiu, Marisa Hernandez, David Utidjian, Lindsey Smith, Lisa White, Sarah Neudorff, Monta Neinberga, NIKKI LYKENS, Sarah Ricke, louise morgan, Patricia Salerno, Irene Zubarev-Foxworth, Rosa Van Wie, Tracy Marriott, Allan Sampson, Scott Gurian, Sara Seematter, Elizabeth Meyer, Marcella Boyd, William Schwalbe, Danielle Boulanger, Vincent smith, Renee Howard, Mary Cooper, Kathryn Stevenson, Grace BG Murphy, Kate VanEchaute, Panagiotis Vretanos, Kate Teague, Gayle McKool, Kristen Dunn, Yvianna Hernandez, Mateusz Kaplon, Janet Smith, Devi J. DeLavie, Scott Thompson, Alan McClendon, Timo Ylä-Pelto, Jan Tully, Sherri Cook, Mark Dorfman, David Hansen, Debbie Ventola, Diane Verrochi, Adelaida Lumalang, Anna Wick, Katharine Kan, Cynthia Navarro, System Design Decisions, David Goren, Grace White, Sarina Paty, Robert Bright, Oshidori, Jennifer Merck, Meredith Muse, Becky Olsen, Toby Fainsilber, robert kane, Larry Childers, Sujata Kothari, Shirin Mason, Trang Thai, Shawn Parks, Christoph Wilke, Peter Jung, Refael Stern, House of Shakti Jewelry, Beate Lahr-Eigen, Martin Heßler, Brian Hatfield, Ruth Asan, Lindsay Matthews, Patricia Simons, Jennifer Andersen, Mark Bracke, kirsty morris, Sam Ryan, Mary Kerr, David Masters, Angelina Harke-Hosemann, Jen Syrkiewicz, Kyla Curtis, Dina Dechmann, Matthew Challenger, Michael Bulley, Laryssa Sutherton, Hilary Minor, mark higgins, Jeremy Marshall, Georgia Vlachou, Matej Klobusnik, Helga Johnson, Amanda Reid, Åsa Stenström, Kathleen Miller, Gingr Vaughan, Dorothy Ellis, Sandra Gleich, Carla De Angelis, Alek Tenerowicz, Stuart Swing, Timothy Toben, Theron Muller, Jeana Schieffer, Aaron Batchelder, G. Carr Illustration & Design, David Ricketts, Erica Cerny, Kaitlin Fague, margaret miller, Megan Thacker, Shubhendu Sinha, Sukayna Dewji, Julie Breuninger, Eimear O'Neill, Chloe Nichols, Suzanne Mets, Renee Kopulos, Ironelys Duarte, Kelsey Brow, Lauren Gratta, Amy Atencio, Cassandra Barford, Amy Sorensen, Christopher Lilako, Brianna Sawyer, Erika Balbier, Felicia Rodriguez, Virginia kelley, zachary watts, paulette sieber, Karen Adams, ROBIN TANZI, Donald Bolce, Patti Hansen, Margaret Kelley, Jeanne Gragg, Julie Keats, April Love, suzanne welsh, Jean Andreacci, Todd Linnen, Bonnie Shulman, John Bloomberg-Rissman, Lauren Oglesby, Cynthia Marks, Erica Fredrikson, Natalie Gardner, JoAnn Hynnek, Jenna Goodhand, Sagun Karmacharya, Obianuju Ugwu-Oju, A Roger Barenchi, Emily Breuninger, My-An Le, susan m gross, Brandi Campbell, Andrew Fleig, Jackie Burdon, Gail Curran, Christine Miller, Kellie Bliss, jose soto, Sasha Broadstone, Gabriel Sprague, HEYDAY Printing Co., narendar bobbiligama, Sheri Bluebond, Tracie Bascom, Tasha Hobbs, Donna West, Daniel Thomas, Claire Mellusco, Susan Goodlaxson, Helen Francis, Ronald Dauner, Sousachak Sim, Joanne Darbyshire, Peggy Marsh, Connie Coin, Nancy Muller, Napoleon Camero, Gordon Wilson, Sara Viklund, Amanda L Ellsworth, Kellie Flores, Kitsana Pinpimay, Scott Rudolph, Sarah Green, Lily Cool, Franciscus Ahrendt, Kristin Knudsen, Stephanie Moffett, Jude Brandt, Alyona Kukhnova, Laina Gallagher, Jefferson Chea, Mathieu Meda, Hamilton Smith, Jean-Pierre Lantieri, Collette Caron, Alisa Jimenez, Roth koy, Alexis Massman, Malyne Neang, Mathieu Bureau, Vannak Vong, Monta Neinberga, Geraldo Cesar Selvia, Sotha Sok, Bethany Guilbault, Claudine Ghiglia, Christian Hofer, Seong Hyun Paik, Maxime Teth, Soufiane Alouafi, Angela Matz, Eric Kuster, Alicia Fontenele, Gregory P. Smith, Joni Reimer, Anastasia Nikiforova, Elangovan Sureshkumar, Eman Aleteibi, Hiskia VAN DER LEY, Monta Neinberga, Katarina Vinkovic, Mike Robinson, Rémy Khlok, Cannan R Yim, Sylvain Renault, Emanuele Scapin, Nick Hamilton, Bunna Chea, Brigitte Von stein-Lausnitz, Lena Morita, Peter Waa, Julian Hadden, Natalie Pearson, Maleno Group, David Oleson, Katerine Bower, Fréderic LIASNÉ-AUER, Jennifer Cheang, Karen Williams, Zeb Westlander, Aimuamwosa Igbinadolor, Hong Kaing, Ngark Searth, Romany Ly, Daniel Chalmel, Chanpiseth Heng, Li Hing Peng, Sythan Sun, Burthorng Nop, William IN, Zi Zhang, Natalia Oralerkaya
Projet « Week end à la mer pour les Gangnam kids! »
Ces enfants ont rarement eu l'occasion de sortir de leur bidonville. Même s'il faut à peine 15 minutes pour se rendre en ville, leur rare sortie est bien souvent en lien avec le travail de leurs parents. La plupart d'entre eux n'ont jamais vu la mer.
Nous aimerions les récompenser pour leur participation active au vidéo-clip en leur offrant un séjour qu'ils ne seront pas prêts d'oublier : un week-end à la mer.
Pour que leur rêve se réalise, nous avons besoin de vous ! Donnez un véritable coup de pouce à ce projet en faisant un don. Vous recevrez alors une vidéo exclusive des réactions des enfants découvrant la mer et les joies de la plage ainsi qu'un mot de remerciement personnalisé.
100% de vos dons iront directement aux enfants. Les fonds collectés pour ce projet serviront exclusivement à payer le transport, les repas et l'hébergement sur le week-end ainsi que l'encadrement des 160 enfants.
3680 EUR récoltés (100%) | objectif de 3680 EUR
Projet « Bilan de santé et mise à jour des vaccins »
Compte tenu de l'engouement et du succès obtenus grâce à nos généreux donateurs, nous avons décidé d'étendre et lier le projet « Week-end à la mer » à un projet médical.
Régulièrement, nous réalisons des bilans de santé complets de nos 160 enfants. Il serait idéal de réaliser ces visites médicales avant la sortie à la plage. De plus, avec tous les dangers liés à une sortie à la mer, l'occasion est parfaite pour que notre personnel d'encadrement assiste à des cours de secourisme.
Pour cela, nous avons besoin d'un budget global de 2315 EUR pour renouveler notre matériel médical et acheter vaccins, médicaments et trousse d'urgence et financer d'éventuels examens radiographiques ou sanguins.
Tous les intervenants médecins sont entièrement bénévoles pour ce projet
2315 EUR récoltés (100%) | objectif de 2315 EUR
Projet « Tournage d'un nouveau vidéo-clip par les enfants de Taramana »
A la demande de nombreux donateurs et amis de Taramana, et surtout des enfants de l'association, nous avons décidé de prévoir le tournage d'un nouveau vidéo-clip encore plus surprenant et plus spectaculaire parce que :
– le thème choisi traitera de la condition de vie des enfants pauvres dans le monde et de leur formidable potentiel à pouvoir réaliser des choses extraordinaires si on veut croire en eux et leur donner les moyens de le faire,
– l'implication des enfants sera totale sur la préparation des scènes de tournage, sur le scénario du clip, la chorégraphie, le choix des costumes et des accessoires,
– le lieu de tournage sera essentiellement le bidonville de Boeng Salang au Nord de Phnom Penh avec une participation de tous les habitants du quartier.
100% des dons serviront à l'achat du matériel, à l'habillement, à la prise en charge des enfants pour le tournage du clip.
Sur une chanson d'un tube planétaire, la réalisation de ce clip s'inscrira, une fois de plus, dans une communication décalée laissant aux enfants la possibilité de s'exprimer et crier leur vision d'un monde meilleur et plus juste.
Tous les intervenants adultes seront bénévoles.
2000 EUR récoltés (100%) | objectif de 2000 EUR