You would like to help Taramana
BUT
… You don't have a lot of means
… You life is already busy and little time to give
… Flying to the other side of the world is not for you
As they say, "many drops make a river"
So, here are some easy ways you can help us
A GIVE A SIMPLE BOOST TO TARAMANA
SOLIDARITY PLATEFORMS

Your online shopping can also support Taramana without any extra costs.
For each purchase made on the sites of many partner (Booking, Airbnb, AliExpress, Sepohra…) a percentage is given to the association of your choice. Plus, the sums you paid enables you to benefit from tax reduction in France: the platforms issue each year a tax receipt.
Facile2soutenir: discover
HA Solidaire: discover
LILO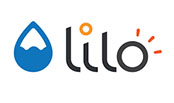 Your research online finance social and environmental projects for free!
Every time you do a research with Lilo, you earn a drop. You can then choose which project you want to give your drops to. The number of drops you give corresponds to an amount of money that will be donated to the organization by the platform. Each drop makes a difference!
? To learn more about Lilo, it's over here
? To give your drops to Taramana, it's over there