Thanks to you, Taramana can keep supporting the disadvantaged children from the Boeng Salang slum.
To support Taramana's actions, you can make a donation online, by bank transfer or by cheque.
Your donation allows you to benefit from legal tax reductions:
75% of the amount is deductible from your tax up to 1000 euros of donations (reference 2022).
Beyond this amount, your donation is tax deductible at 66% up to 20% of your taxable income.

100% secure thanks to online payment with our partner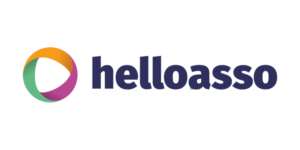 I DONATE BY BANK TRANSFER
Doing a bank transfer to the organization's account is free of charge:
Account holder: ASSO TARAMANA – 24 allée Saint Henri, 33138 LANTON
IBAN: FR76 1330 6000 5200 0532 6056 732
SWIFT / BIC: AGRIFRPP833
Bank Address: Crédit Agricole Aquitaine, route de Bordeaux, 33950 PETIT PIQUEY, FRANCE
Let's keep in touch!
Each month you can get news from the children at Taramana through our newsletter. (in French)
To subscribe, it's over here ?