At Taramana, our first objective is to support children by increasing their access to education. Through various activities, integrated step by step into our educational program, we try to help them grow and develop harmoniously. From soccer to painting, from dance to music and after-school activities, Taramana students can participate in a variety of activities.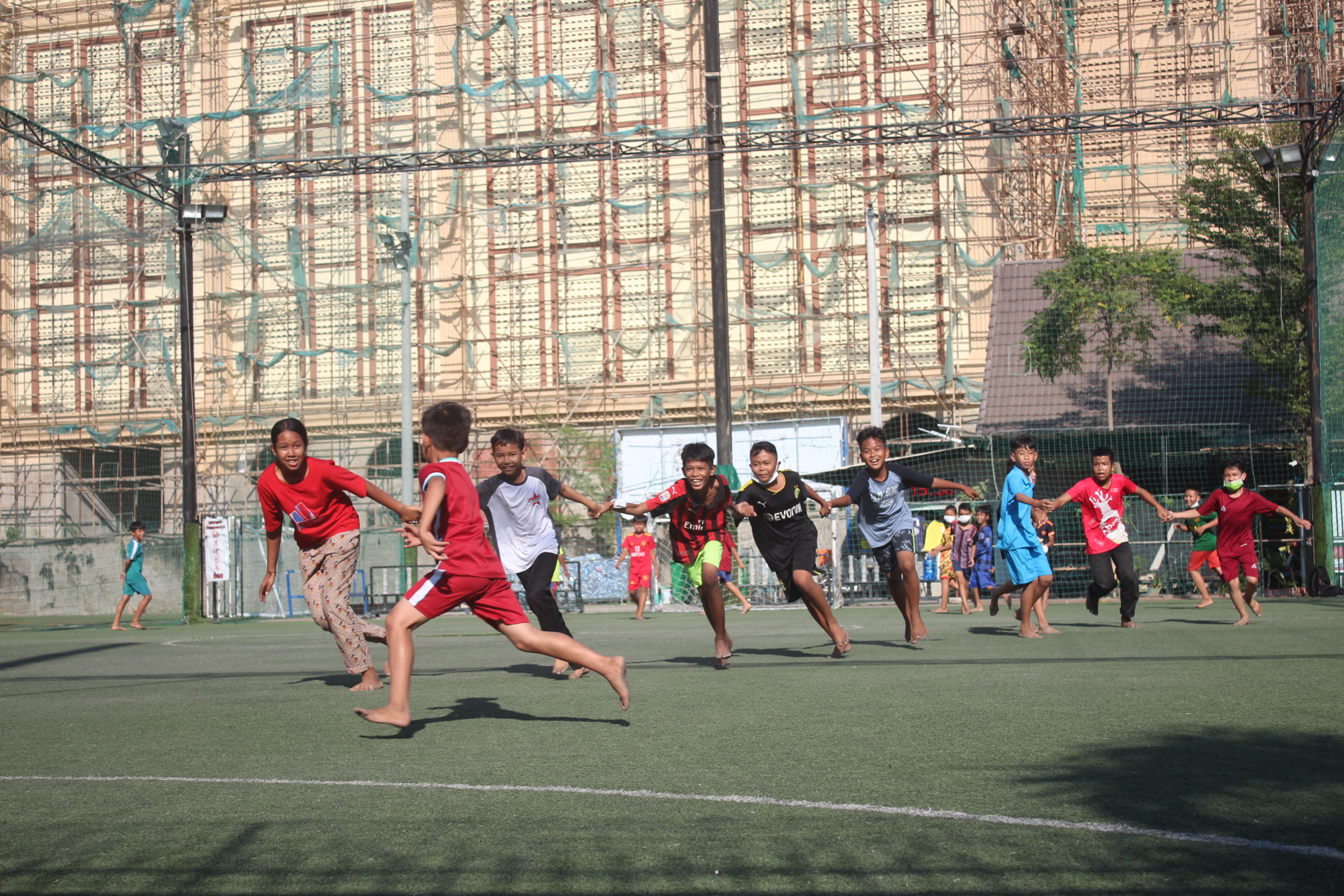 WHY ARE THEY IMPORTANT ?
Regular activity greatly enhances children's physical, social and emotional well-being. Through play, children learn about the world and themselves. They also learn skills they need for study, work and relationships, such as self-confidence, curiosity and the ability to cope with difficult or unfamiliar situations for which they will develop coping skills.
Regular physical activity is necessary to help them maintain good health and motor skills. They learn to use their bodies and to recognize their abilities and limitations. They also discover the power of the mind and emotions on their performance. The activities help them develop agility, endurance, coordination and balance.
THE TRANSCENDENT POWER OF SPORT: BE THE BEST YOU CAN BE
With our partner Kampuchea Balopp, the children practice rugby every Tuesday and Thursday on an adapted sports field, located just a stone's throw from the center.
With the freedom and space of the outdoors, our students can improve their health and fitness through play and recreation. These regular sports trainings are a good way for them to meet other young people from the neighborhood and develop values essential to their development.
Every Wednesday, about thirty of our beneficiaries meet after school for a soccer training. With a simple little woven ball and four flip-flops as goals in the center's playground, the young people let their imagination and creativity run wild with one common goal: to have fun.
WHAT VALUES ARE FOUND IN SPORT ?
Integrity, fair play, respect for oneself and others, solidarity, exemplarity, self-control, humility, surpassing oneself, fraternity, are all values that enrich the practice and transform young people. Sport can teach values such as fairness, team spirit, equality, discipline, inclusion, perseverance and respect.
According to UNESCO's program, "sport has the power to provide a universal framework for learning values, thereby contributing to the development of the soft skills necessary for responsible citizenship.
Sport transmits the spirit of determination, the desire to push the limits, to reach a common goal, the desire to rise above poverty and exclusion. It helps to overcome marginalization and test the very limits of personal endurance. "In every society, sport is a fabulous field of dreams and a force for positive change – we must do everything we can to harness this power. (Irina Bokova, Director General of UNESCO from 2009 to 2017).
SPORT, A CIVIC COMMITMENT AND A SPRINGBOARD FOR SOCIAL TRANSFORMATION
By providing players with the skills and training to see beyond their daily living conditions, sport becomes a vehicle for social mobilization. Engaged beneficiaries gain confidence, build relationships and construct a community that provides a support system long after the whistle blows.
Participation in sport can support the delicate transition from adolescence to adulthood, facilitating inclusion and promoting civic engagement. Girls' participation in activities with boys builds respect and tolerance.
Prioritizing the equal participation of girls and boys is one of the goals of Taramana. By providing a positive physical outlet, players are freed from social pressures and can escape into a new world, with established rules, to pursue a common goal.
Through art activities, children participate in their emotional and behavioural development. Play can help reduce stress and anxiety. It also helps to stimulate joy and self-esteem. Dance classes and introductory music workshops can help children develop their creativity.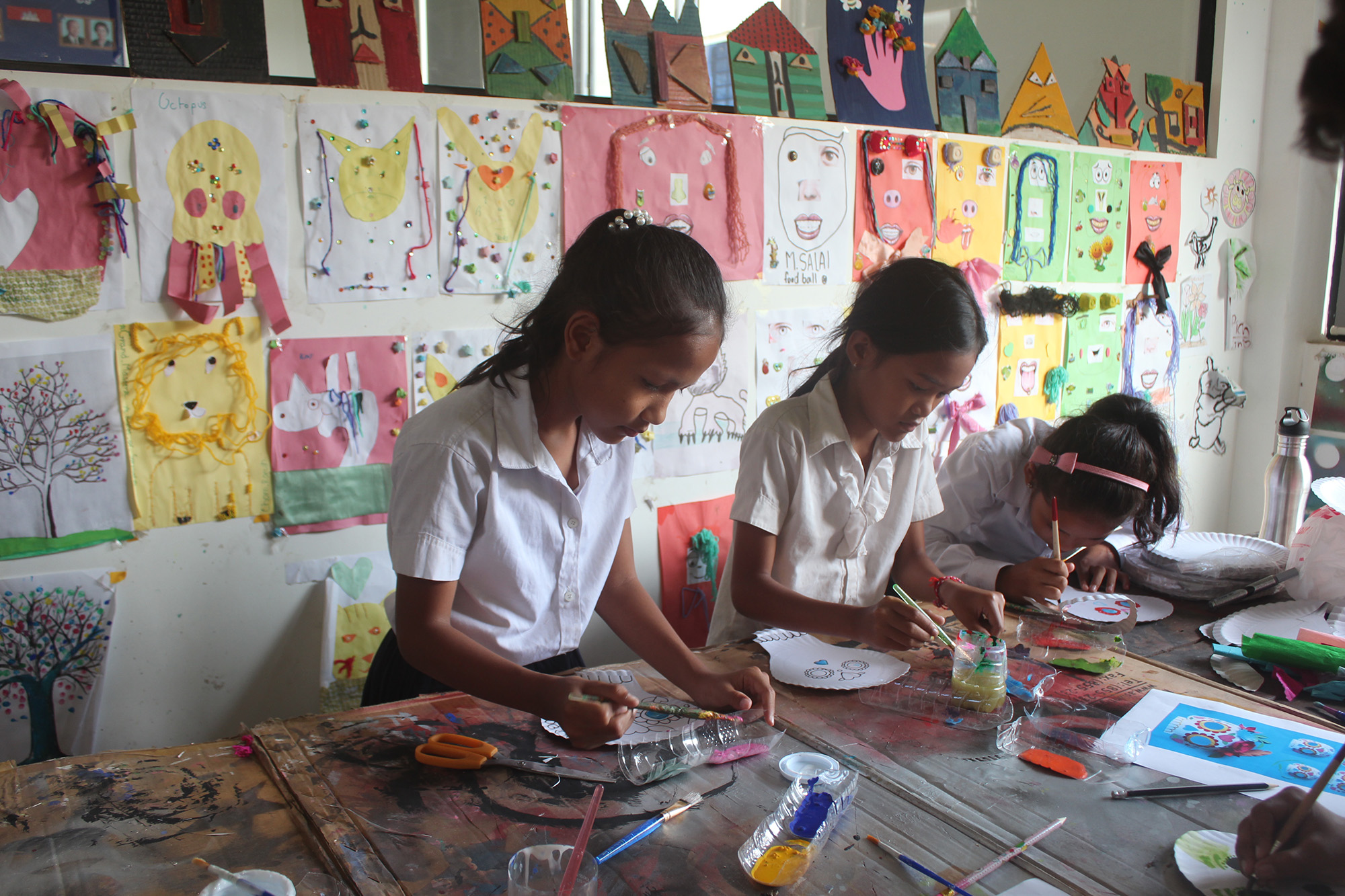 Children are also invited to use their imagination, agility and concentration in manual activities. Children are invited to try different techniques and skills adapted to their level, which tends to reinforce their self-confidence and identify their tastes and desires. These are useful skills to develop relationships with others in a different way and to discover oneself in a caring and adapted space.
WHAT DO THE STUDENTS AT THE CENTER THINK ?
The volunteer team asked our students a few questions to better understand how they felt during the activities.
What is their favorite activity at Taramana?
Most of them mention soccer, followed closely by hip hop class. Rugby is also very popular among the children thanks to our partner Kampuchea Balopp who does a great job.
Why do they like these activities?
They like being part of a group, being together with the same goal. Most of them told us about spending time with their friends. The activities are an important social time for them. The students also enjoy talking with our volunteer team, it is an opportunity for them to interact with different cultures and improve their language skills.
Do they have any activities outside of Taramana?
Unfortunately, most of them do not have any activities outside the center. That's why they really want to continue to participate in the activities offered by Taramana, even when they are no longer in the care of the center (from grade 7 onwards) because they can't do that at home, as they say.