A THIRST FOR LEARNING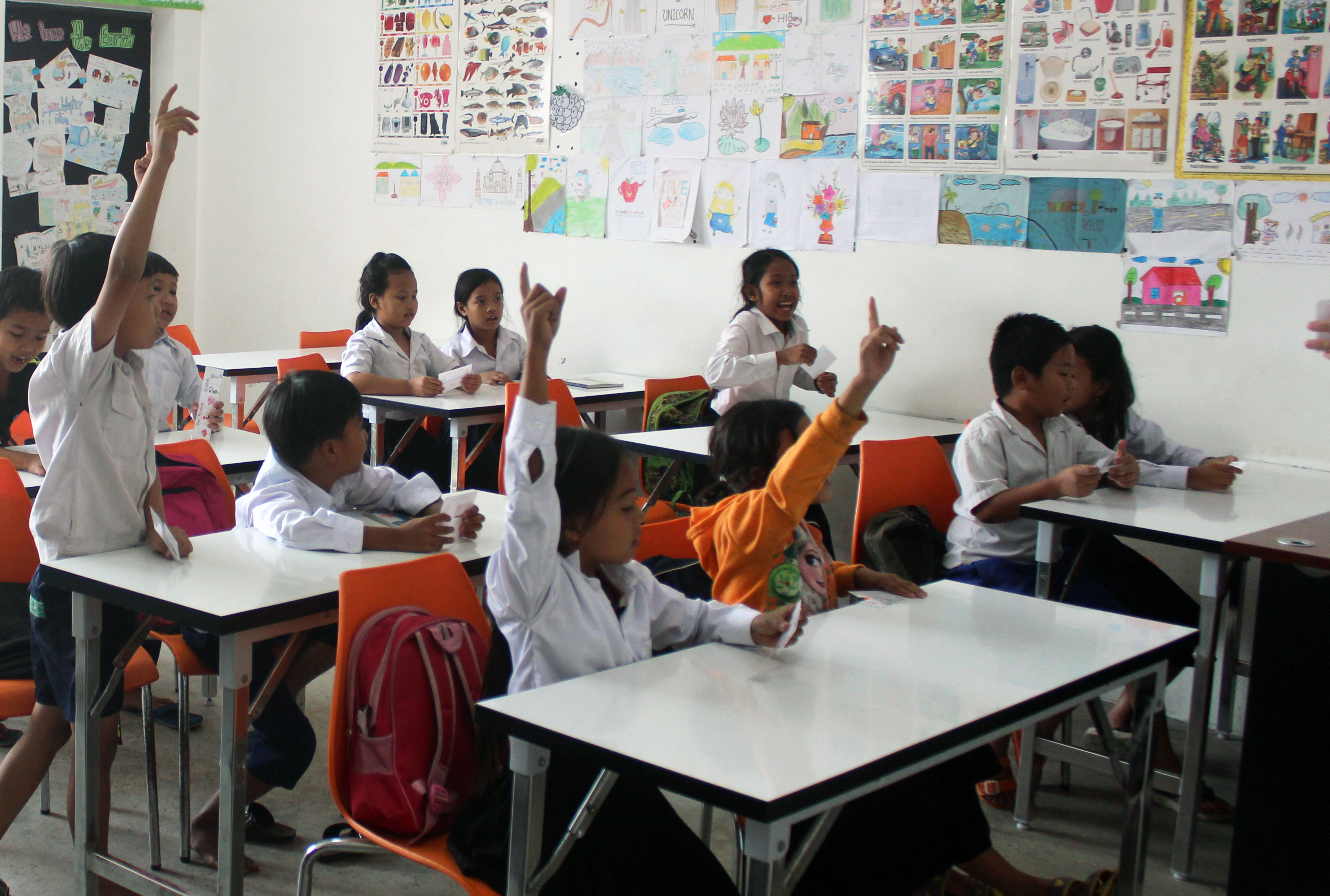 Children have a real thirst for learning! They're the ones who asked for more hours of language classes. During free hours, those who so desire take French and/or English courses provided by volunteers. Thus, Meng and Mean, with help from Leakhena, share French lessons and our two volunteers, Juliette and Émilie, provide additional English lessons through games.
Education is the most important pillar for Taramana. In addition to Khmer classes to consolidate those they have in public school, children attend language classes (French and English) in the Centre, spend an hour a day at the library where they can read various books offered in three languages and also enjoy sports activities 1 hour/week.
Having the ability to speak several languages is a major asset for these kids. Many study programmes, such as tourism, stress the use and mastery of foreign languages, especially English and French. Thus, learning several languages allows them to seriously consider pursuing a solid study path which will hopefully lead to a better future.