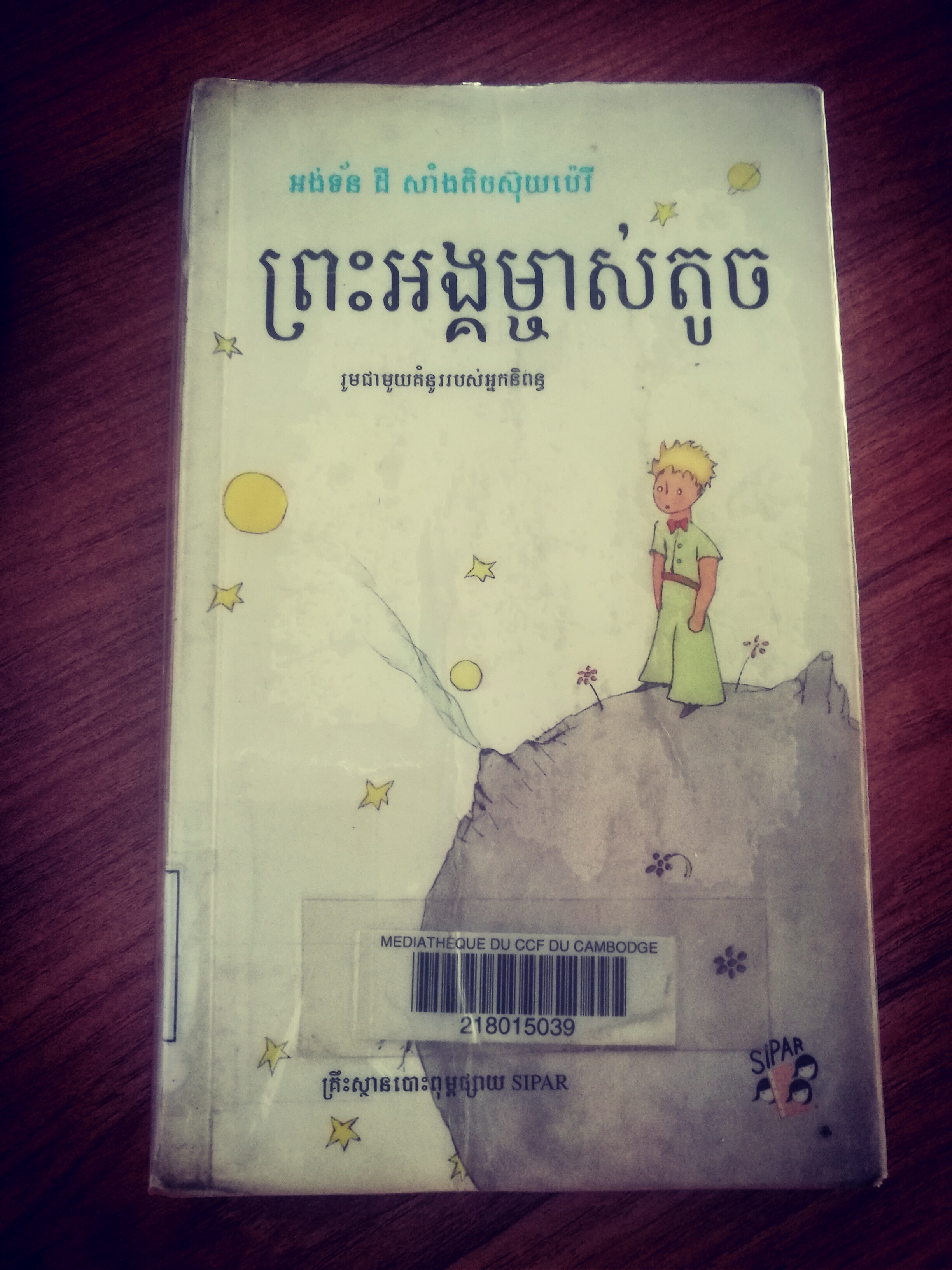 Recently, students in the French class at Taramana studied the tale of the Little Prince. They were particularly interested in chapter XXI, the meeting with the fox.
To help the students better understand the nuances of the text, they also had the Khmer version of the book. Thanks to this translation, it was easier for the students to think about and discuss the terms such as "tame", "unique", and "invisible". Some students even identified some gaps in the translation and proposed alternatives.
The young people also talked a lot about the subject of friendship.
"If you tame me, we will come to mean something to each other and we will need each other.  You will be unique in the world for me. I will be for you unique in the world … ". "Here is my secret. It's very simple: you can only see with the heart. What is essential is invisible to the eye." 
A TEXT TO BE HANDED DOWN TO YOUNG PEOPLE
For the show held at Taramana before the Khmer New Year, each class had prepared a performance. The students naturally wanted to share with their classmates the text that touched them emotionally.

Everyone made his/her contribution: spokespersons to play and recite the text, illustrators to make large posters with key phrases, music lovers to choose the music to accompany the show…

It was with a lot of pride and a great job in preparing the whole show that they gave us a very enjoyable performance.