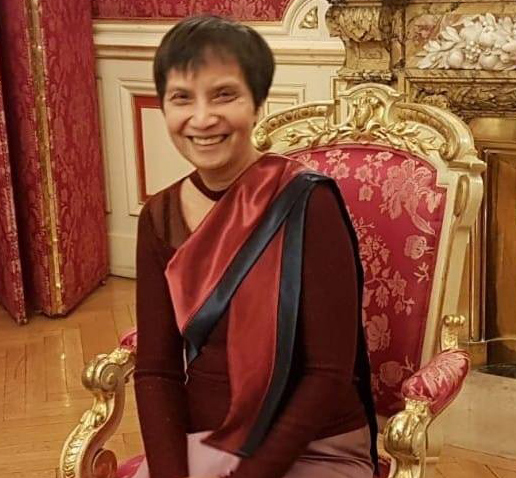 Since February 2015, Her Royal Highness,  Princesse Sylvia Sisowath, has been President of Taramana an NGO in Cambodia.
Very involved with various associations, Princess Sylvia today shares her time between France and Cambodia. It was her love of both French culture and the promotion of education which naturally lead her to Taramana.
"A child can be ensured a decent future only if we make sure that he/she is in good health, that he/she receives scholary assistance, and offer various activities that maintain his/her development"

For Princess Sylvia, in today's Cambodia, young people are eager for discovery and are attending more and more conferences. It also appears that this new generation and also the Cambodian diaspora living in France, have a strong desire to promote their culture.  Her Royal Highness is particularly attached to art and cultural sharing and she strongly encourages initiatives in this direction. Our recent partnerships with the Bophana Center and the IFC appear to her to be an excellent way to stimulate the minds of Taramana's children and to improve their knowledge.
At the Taramana Magdalena Center, it is the team's commitment and the alumni that particularly caught her attention. For Her Royal Highness, putting her skills and energy at the service of childrens' growth, especially in terms of education, is a priority. The examples of Meng, Dara or Vuthny, all alumni of Taramana who now give or have given French lessons as volunteers, which show the importance of knowledge transfer.
"Backing Taramana means helping and supporting these children to enter the halls of university, demonstrating that no matter where a person is born, everyone has the right to hope to be part of tomorrow's elite."