November 1st was International Vegan Day!
Launched by some of our vegetarian volunteers and supported by the President and Doctor Jocelyn Dordé, Taramana is introducing vegetarianism to the kids who come to the centre by offering varied vegetarian meals at lunch time. Such an approach to eating is completely new to the Khmer culture but the dishes were surprisingly well received.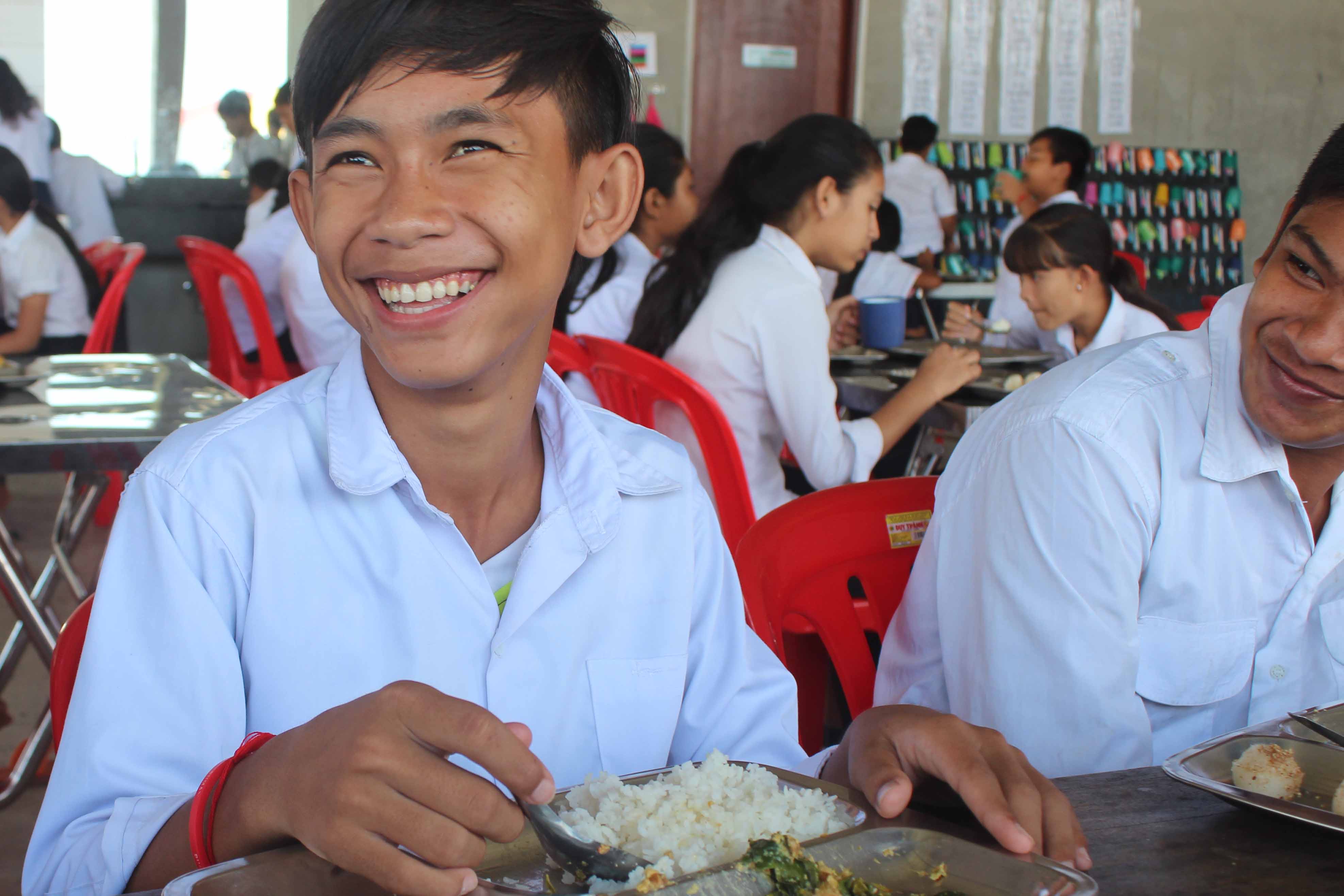 World emergency
"As the President of the Association, I will do my best to make the vegetarian initiatives happening at the Centre translate into real changes in attitude. Beyond progressive changes in the lunch menus, increased awareness of the environment, respect for the environment, the fight against global warming and animal rights, are all goals that will be nurtured regularly by medical staff and volunteers".
Doctor Jocelyn Dordé, founder and President of Taramana
Some articles to reflect upon…
Matthieu Ricard (Doctor in cellular genetics and Buddhist Tibetan monk)
"The more an animal species is exploited, the less we give it a capacity to think".
http://www.liberation.fr/planete/2017/11/09/matthieu-ricard-plus-une-espece-animale-est-exploitee-moins-on-lui-reconnait-la-capacite-de-penser_1609091
An ecological emergency:
Unprecedented call of 15,000 scientists to save the planet.
http://www.sudouest.fr/2017/11/13/urgence-ecologique-l-appel-sans-precedent-de-15-000-scientifiques-pour-sauver-la-planete-3943672-706.php—