Taramana launches its great crowdfunding campaing ! Our goal : to offer the children of the slum of Boeng Salang access to new artistic and sport activities. Indeed, sport and art remains the privilege of the elite in Cambodia. Nevertheless, it should not be a luxury ! The campaign will last until the 15th of december.

Whats is crowdfunding ?
Crowdfunding enables people to submit their project on the Internet, so it can be funded by donations online. On the crwodfunding platform we chose, Ulule, donations can be made safely through a secured server.
In exchange for their donations, the donors receive counterparts, representing the project or enabling to follow the evolution.
Our project: more art and sport at Taramana !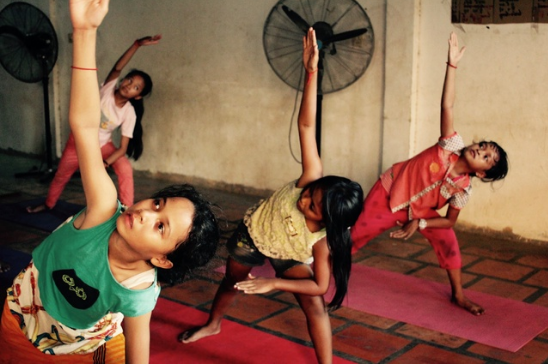 We want to go further: enable the children to reveal themselves through music, dance, arts and crafts, or the discovery of cinema and new sports ! We are convinced that they will blow off steam, thrive and imagine their future by this way. 
This year we moved into a new center, a bigger, more functional and safer place to welcome the children. But we have on thing missing to do the activities: the material !
From the 15th of november to the 15th of december, you can help us making this project come true !
Thanks to your donations, we will be able to buy the needed equipment for the children of the slum of Boeng Salang to have access, in the heart of their neighborhood, to a panel of activities permitting them to express their creativity, to blow off steam and to benefit from all the good things art and sport can provide. Because there is no reason these children can't have access to it. 
A fun and unusual video
To talk about our crowdfunding campaign, a video was shot. It has been imagined, shot and produced by a volunteer of Taramana, with the help of all the staff. The children you see in this video are all from the slum of Boeng Salang, and volunteered to be a part of the project.