2018 ended on a very happy note for Taramana: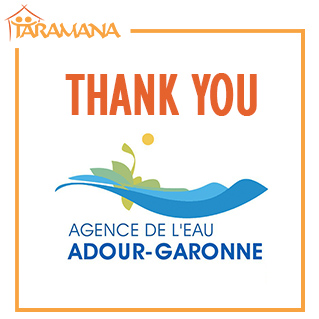 We were granted a 17,192 Euro subsidy from the Adour-Garonne Water Authority which allowed us to finance a  project to improve the hygiene and health of children hosted at the Centre.
This project focuses on 4 major achievements:
 

The water supply for the whole Centre as well as a complete sewage system.

The installation of toilets and showers for 200 daily users.

The installation of communal sinks in the entrance way to the canteen which allow our children to wash their hands before meals and to also wash their hands and teeth after meals.

Equipping both the kitchen and the canteen with specific bins for collective catering.

This project also provided the opportunity to organize awareness sessions focusing on both hygiene and health for children. These sessions dealt with the dangers diseases originating from the hands such as gastrointestinal and / or skin diseases.

Thanks to this generous monetary contribution, our children at the Centre will continue to benefit from an infrastructure that meets  both their learning and development needs.
Our sincere thanks to the Adour-Garonne Water Authority !