Dr. Jocelyn Dordé, president and founder of the Taramana association, was elected Laureate of the Trophy of the French Abroad for the Social and Humanitarian category 2018, organized by the Petitjournal.com and the CFE. Mr. Alain Pierre Mignon, President of the CFE awarded him his prize and that of the 6 winners of the other categories at the Quai d'Orsay in Paris on March 13th.
This price rewards the work of many associations in Cambodia who work tirelessly to improve the education and future of thousands of Cambodian children. It is a great opportunity to raise awareness about their work.
For Taramana, this trophy is the recognition of all the work accomplished by the French and Cambodian teams of the association since 2005. Jocelyn Dordé has been working in Cambodia for almost twenty years now.
It has been a long way from the first hut on the railway in 2006 to the new Taramana Magdalena Center, which opened in 2016. Today the center welcomes nearly 200 students every day, aged from 8 to 17 years old. The children follow additional Khmer, French, sports and computer classes. The center also socially and financially supports the slum's families (distribution of rice, health insurance, payment of university fees for a dozen students)!
A new play in perspective
Since 2010, Jocelyn Dordé facilitates a French theater workshop at the Center. After a successful tour in France in 2016, "Les Petits Chenapans" troup has planned to return in 2019 with a new comedy that will be written and staged again by the theater-loving doctor. This will be an opportunity for new students enrolled in French classes at the Center to improve their pronunciation and boost their confidence. All this is of course punctuated of laughter and good moments!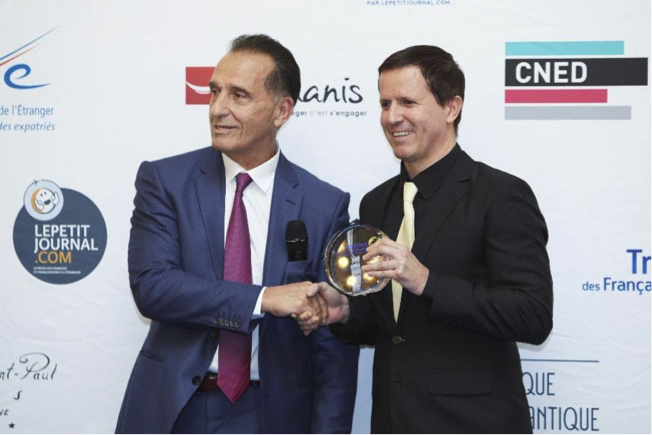 Want to learn more about this?
Listen to the interview on France Inter:
The call of the dawn, interview of Hélène Roussel on France Inter
Listen to the interview on RFI :
Jocelyn Dordé won the Trophy of the French Abroad for the Social and Humanitarian category 2018 awarded by the CFE. This doctor created at the heart of a slum of Phnom Penh, Taramana, an association that welcomes around 250 children and gives them the opportunity to have access to a job, a reassuring and fun environment to grow up in. The Trophy of the French Abroad is organized by by http://www.lepetitjournal.com report made by France 24.