A historical partnership
Health is one of Taramana's four pillars. Since 2005, Jocelyn Dordé, our President, has had the opportunity to develop a partnership with the NGO Cambodia World Family (CWF). Led by Doctor Robert Ogle and registered with the Ministry of Cambodia since 1997, the NGO mainly delivers dental care to more than 12,000 less fortunate children throughout the year.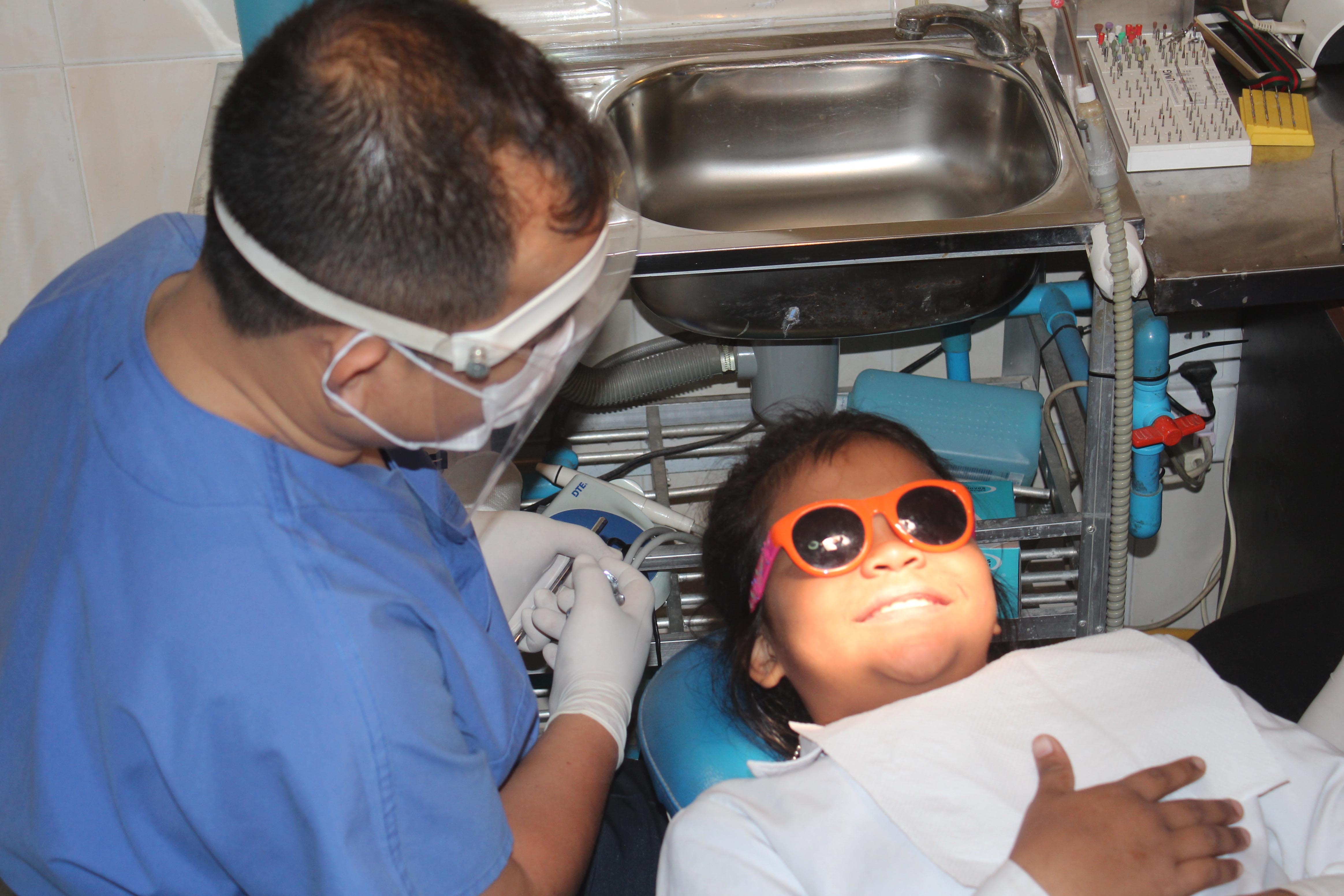 A Bi-monthly appointment
Twice per month, in the south of Phnom Penh, 15 to 20 children meet their favorite dentist and his staff. All are extremely careful to reassure the children! To accompany and explain to them the importance of brushing their teeth and maintaining good overall health, our nurse Visal does not hesitate to remind them: "You were at the dentist, right? Well, smile now!"
Source: http://www.cambodiaworldfamily.com/about-us.html
Cambodia World Family («CWF») is a NGO headquartered in Phnom Penh, capital of the Kingdom of Cambodia.
CWF was created by Dr. Daniel Sursott, an American doctor who assisted in refugee camps near Thailand. The NGO registered with the Cambodian Ministry of Health and with the Ministry of the Interior in 1997. Later, Dr. Kay Gentry, who was volunteering with the NGO, got involved in various projects including a mobile dental clinic helping orphans from various provinces throughout Cambodia.
It was only in 2005 that the clinic was permanently set up in Phnom Penh in order to help the most vulnerable children and to form the orphanages' staff to take on jobs such  administrators, nurses and therapists.
When Dr. Robert Ogle started to volunteer in 2006 at the head of the organization, the CWF concentrated its activity solely on dental services, thus moving from being able to help 500 children per year to 12,000 children per year in 2015.
 CWF is taking a new step as Dr. Jean Gainet takes over the international direction. He has volunteered for several years within CWF and his recent marriage to his Cambodian wife Somalina, creates stronger ties for him with Cambodia
FacebookTwitterGoogle+LinkedinPinterest