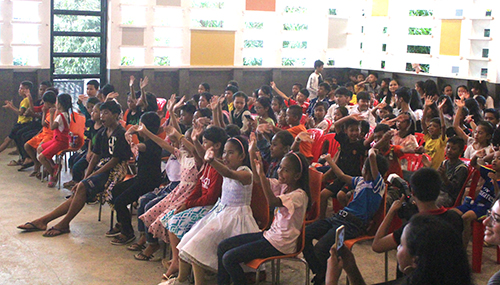 On July 15th, the center's playground was turned into a performance hall for the second edition of Taramana's Got Talent. This event brought back wonderful memories for the students who took part in TaramanAcademy.
 The objective of "Taramana's Got Talent"? Having fun together!
The other aim of the event was to give children the opportunity to gain self-confidence and develop their self-esteem. During the show, our students expressed themselves through dance, music, and the choice of their outfits. They showed to the public, but also to themselves, what they are capable of.
Two months of preparation and collaboration
 Children, staff, former Taramana students, partners… Everyone got involved to make this event a success!
From the making of the decorations by the youngest children to the setting of the room by the team, everybody participated! Not to mention the daily dance rehearsals led by our librarian Visal and the volunteers, the teachers' investment in the organization, the technical assistance of our partners and finally the participation of former students in the evening's entertainment… A great team effort! 
An emotional evening
 6p.m… The evening hosted by Meng and Vuthny started with 10 minutes of show by RG Band. Participants then went on stage alone or in groups to perform singing and dancing.
4 artists that we know well constituted the jury which chose the winner.
Visal

, our nurse, leader of the RG Band group

Dara

, former student at Taramana, musician with many talents

Mo Lin

, dance teacher, film producer and regular at Taramana events

And last but not least,

Visal

, our librarian, dance lover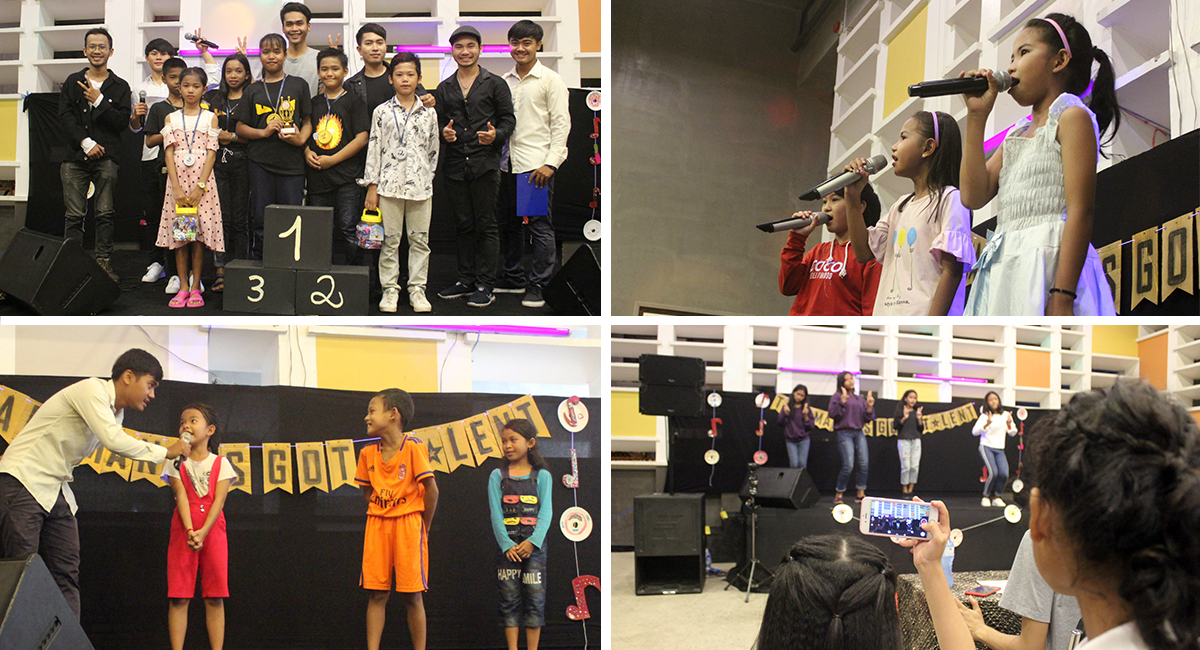 40 participants, 15 performances, 1 trophy… but who won?
The dance group composed of Phanith, Thavry, Somnang and Sreynith won the contest by performing the choreography "Kob" by Ra Bee.
Two young singers also made it to the podium. Both accepted their price with emotion: Cheanh came second thanks to his cover of "Min Men Jai Don" et Sethiseul came third with her interpretation of "Ah Krobey".
Thanks a million to our partners!

We would like to sincerely thank our partner Kilat Events, thanks to whom we benefited from professional equipment and support in order to make this evening even more special for the children!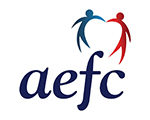 A big thank you to the AEFC -Association d'Entraide des Français au Cambodge – for donating snacks and drinks for the children!
? You can find all the pictures here