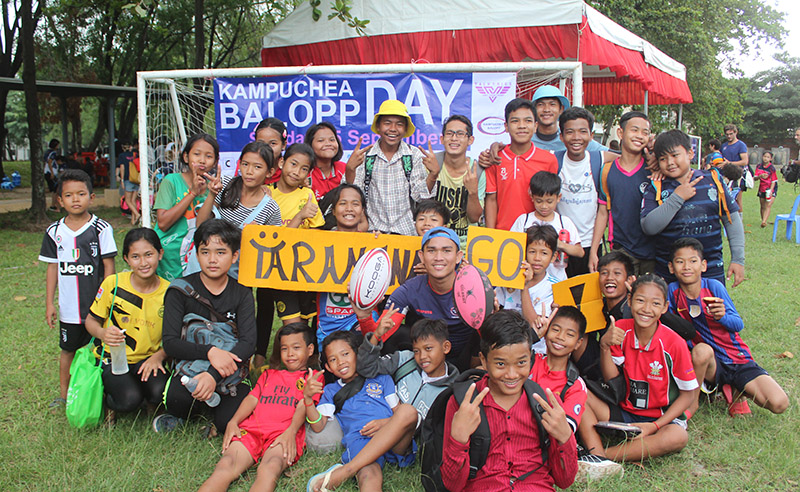 It is with pleasure that we have accepted once again the invitation of our partner for more than 5 years now, the NGO Kampuchea Balopp (KB)!
To mark the start of the school year, an inter-NGO rugby meeting was organized.
Like all the events proposed by KB, this day was an opportunity to use rugby as a vector for education and social integration. Indeed, children are encouraged through sport to be more open to others and to show team spirit with children from other organizations and backgrounds.
A "balls deep" day
On Sunday, September 15th, 29 athletes from Taramana ranging from 11 to 15 years old left early and in a good mood to join the Northbridge International School where the meeting was held.
About fifteen teams were formed for the occasion, mixing girls and boys from the different organizations present. We had the joy of sharing a moment with different NGOs, all of which are working to provide a better future for the children of Cambodia:
Cambodian Children's Fund
Indochina Starfish Foundation (ISF)
Pour une Sourire d'Enfant
Sok sabay Association
Action Cambodge Handicap
After a warm-up period, the children competed in friendly matches according to their age group and were able to play on 3 different fields.
This tournament was also an opportunity to meet "The Valkyries" from Singapore: a team from the first women's rugby club on the peninsula. A delegation of 40 young girls had made the trip with their coaches and parents.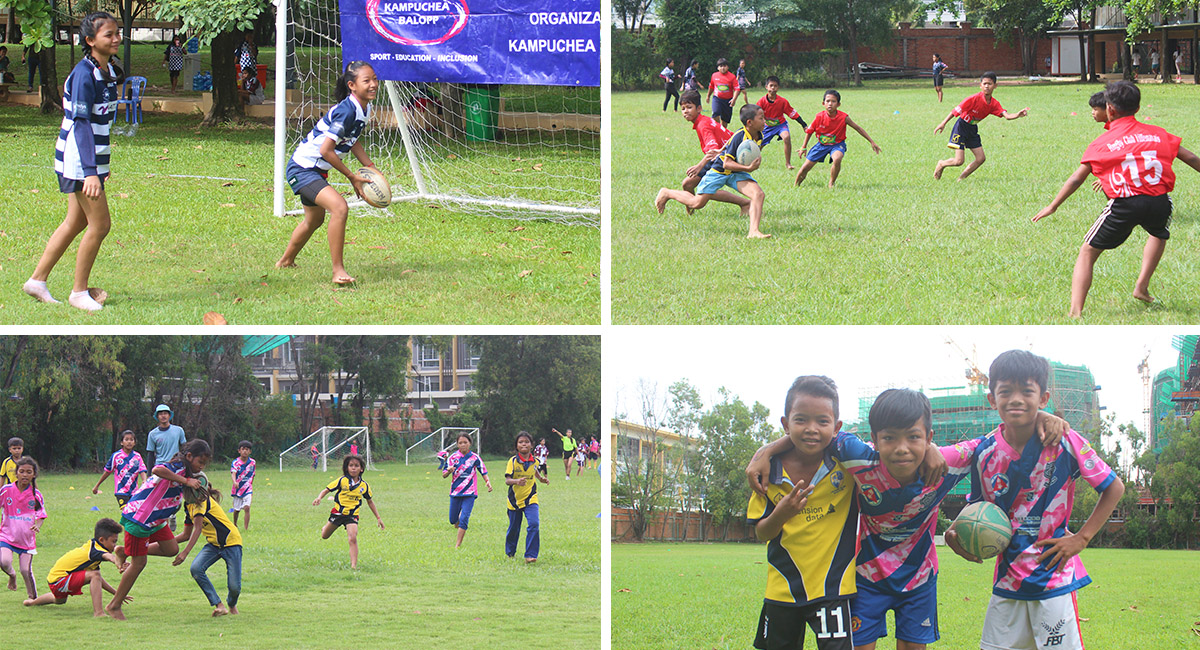 Kampuchea Balopp, an NGO that scores points
Established in 2013, Kampuchea Balopp (KB) is a Cambodian-based project which promotes the access of sport for disadvantaged and disabled children. Through rugby, children are able to develop essential human qualities like sharing, mutual respect, tolerance, resilience and team work.
This sport known to transmit social skills, both on and off the field, is a real philosophy of life as Jean-Baptiste Suberbie, founder of this NGO explains ▶ read more
Thanks to KB, Taramana students have the opportunity to train  playing rugby once a week with sports educators. In parallel, young people participate in sporting events organised by KB during the year.
We would like to warmly thank Kampuchea Balopp who, for this meeting on September 15th, generously provided us with a large bus. This allowed more of our young athletes to participate in the event.
WANT MORE INFO?
 I support Taramana's action 
 Take action

 I subscribe to the newsletter (French) to receive news from the children of Taramana 
 Let's go