To motivate our young students a bit more, we decided to highlight the most deserving children in a "Super Students" ceremony.
OVERALL EVALUATIONS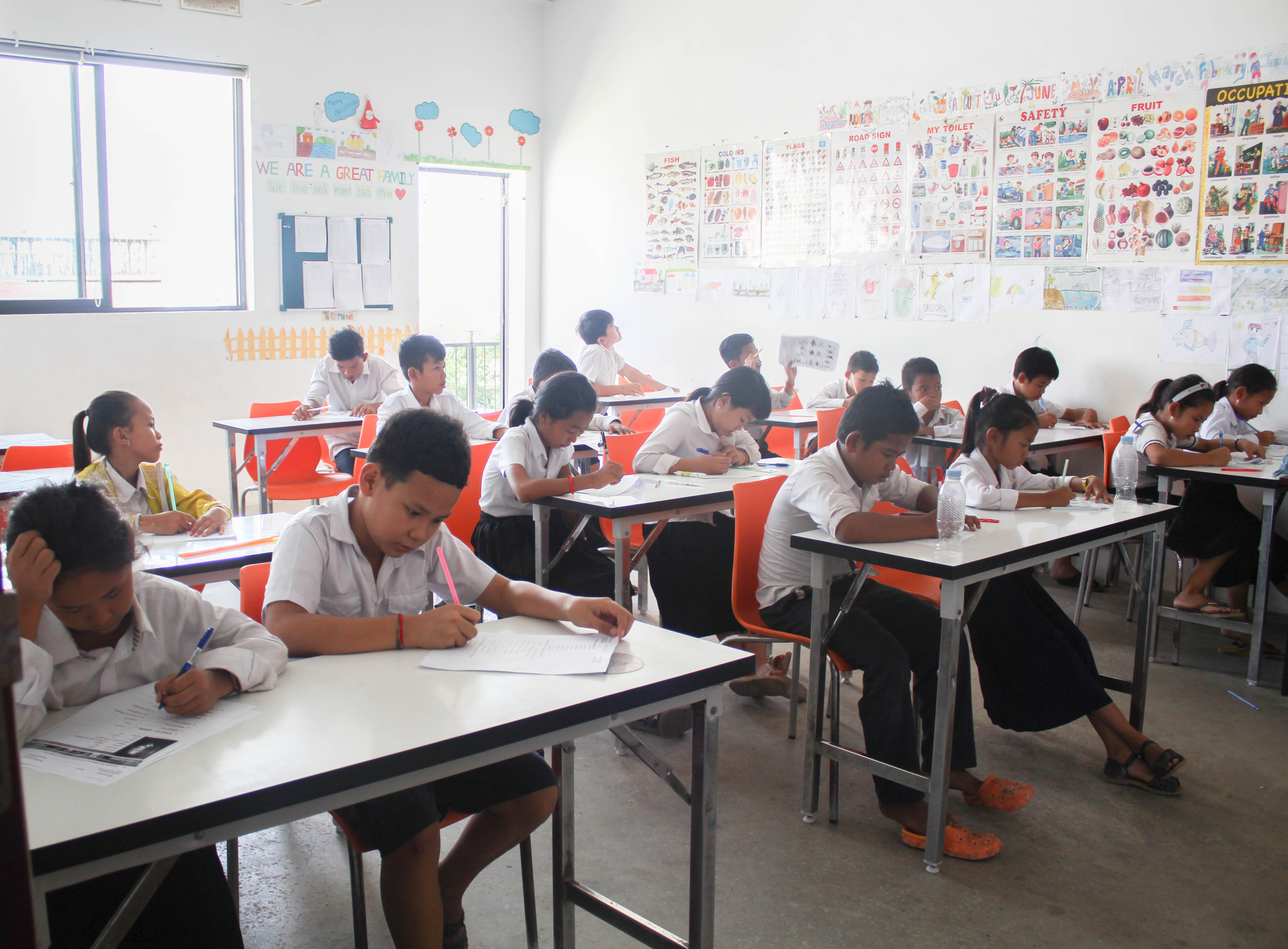 Nearyrath RITH, our pedagogical coordinator and English teacher, runs the operation and handles the evaluations.

The students' grades in Khmer and English, as well as their behaviour at the Centre and during school outings and overall attendance is taken into account.
Teachers also assess the children's reading skills during library hours and workshops at IFC.

In addition to monthly evaluations, the teachers also organize two major half-yearly exams at Taramana. The scores obtained carry greater weight then for the general classification.
THE CEREMONY
Each month after the general gathering, the top three students from each level are called to receive their prize and some small gifts, usually school supplies. After that, everyone is ready to have their pictures taken with the teachers.
A few days later, we post all the portraits of our Super Students on a big sign in the Centre's lobby.
More than just a type of monthly ranking, this ceremony and the posting of the winners photos is an opportunity to congratulate the kids in a fun way.

Everything is organized to encourage our little darlings in their quest to learn!

To learn + about education support at Taramana, ▶️ click here !