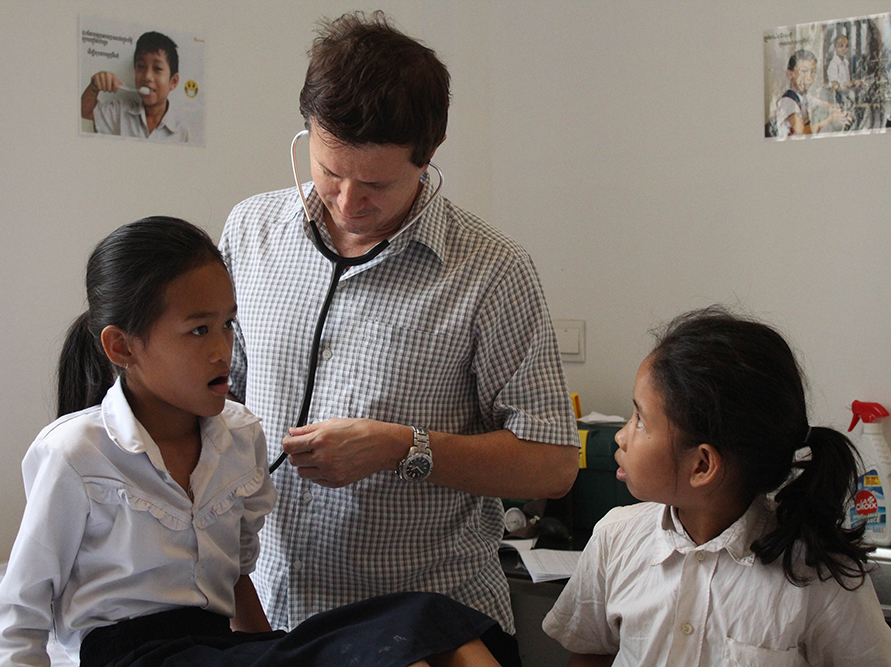 This past February, the Center's children benefited from a comprehensive individual check-up  during a two-week health campaign.
143 small patients were treated to a general consultation :
– auscultation and checking of blood pressure
– measurement of both height and weight
– verification of visual acuity
– dental examination
At the same time, 132 were also vaccinated against hepatitis B and poliomyelitis.
IN ADDITION…
Thanks to this annual check-up, we can assess the health status of the Center's children.This allows us to better treat them and to give them the green light to practice sports such as soccer and rugby.
In 2019 :
22 children with food deficiencies who previously did not go to the canteen, now eat their meals every afternoon at Taramana

Complementary examinations were performed on 5 children: blood tests, echo-cardiography and lung x-rays

3

children were able to have an appointment with an ophthalmologist
This latest health campaign was made possible thanks to a cohesive team.
Big THANKS  to Frédéric, Emmanuelle and Elise Mousset as well as to Meng and Vuthny for having lent a helping hand to Jocelyn Dordé – Taramana's official doctor – and Visal, the nurse at the Center.

FOR MORE INFORMATION:
? To learn more about health activities at Taramana >> click here

Make a donation >>  click here